Submit
SUBMISSIONS ARE CURRENTLY CLOSED.
GENERAL SUBMISSIONS WILL RE-OPEN 15 AUGUST 2019.
Submission Guidelines
We do not consider unsolicited manuscripts between May 15 and August 15. Submissions received during that period will be returned unread. All manuscripts receive serious, careful attention; we try to respond within three to five months, but sometimes the ebb and flow of manuscripts causes delays. 
Work previously published in any form will not be considered. Please let us know in your cover letter if your submission is simultaneously being considered elsewhere, and please let us know immediately if your work is accepted by another publication. Likewise, please notify us if any part of your submission is known to be included in a book already accepted by a publisher (including the anticipated date of book publication).
The Georgia Review does not consider book manuscripts. Please direct all such works or queries about them to the University of Georgia Press.
The Loraine Williams Poetry Prize—$1,500 & publication for a single poem
Submissions for The Loraine Williams Poetry Prize are accepted March 15 through May 15. Please click here for details.
Fiction
Please submit only one story. Manuscripts must be double-spaced. We have no standard submission length; we have published stories ranging in length from less than one of our pages to more than sixty. Ordinarily we do not publish novel excerpts, and we discourage authors from submitting these.
Poetry
Please submit up to five poems for consideration. 
Essays
Please submit only one essay. Manuscripts must be double-spaced. We are seeking informed essays that attempt to place their subjects against a broad perspective. For the most part we are not interested in scholarly articles that are narrow in focus and/or overly burdened with footnotes. The ideal essay for The Georgia Review is a provocative, thesis-oriented work that can engage both the general reader and the specialist.
Book Reviews
In most cases, selection of titles to be reviewed and assignments to specific reviewers are made by the editors. However, we certainly welcome submissions from outside reviewers—but we request that these submissions not be simultaneous. 
In addition to standard reviews (3–5 double-spaced pages) and book briefs (maximum length 2 double-spaced pages), both of which usually focus on only one book, we also publish essay-reviews. An essay-review is almost always a discussion of more than one book, and it should develop a strong thesis that not only links the books under consideration but also reaches out to comment on literature or culture beyond the texts at hand. Typical essay-reviews run 2–4 double-spaced pages per book reviewed. 
Visual Art
We publish full-color reproductions of a wide range of artwork: paintings, photography, sculpture, woodcuts, ink drawings, and more. Usually we feature one work each on the front and back cover plus an interior layout of eight to twelve additional works; our preference is for groupings that display an engaging variety within some overall thematic unity. Submissions should include fifteen to twenty images.
Online Submissions
All new work should be sent to our Submittable account.
Online submissions require a $3 processing fee, with an exception for current subscribers and past contributors to The Georgia Review, who may submit online at no cost. Subscribers and contributors: Please email garev@uga.edu to receive a link to submit for free, providing the genre of the work to be submitted and your full name and address (including zip code).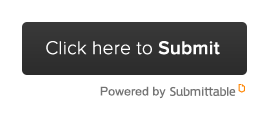 Paper Submissions
All paper manuscripts must be accompanied by a postage-paid and self-addressed return envelope. No submission fee is required. Submissions should be addressed to:
The Editors
The Georgia Review
706A Main Library
320 S. Jackson St.
The University of Georgia
Athens, GA 30602-9009
Payment & Copyright
The Georgia Review pays all contributors; the current standard rates are $50 per printed page for prose and $4 per line for poetry. Essay-reviews and standard reviews earn honoraria of $50/printed page; book briefs carry a fixed honorarium of $50. In addition, all contributors receive a one-year subscription to The Georgia Review, an extra copy of the issue in which their work appears, and a 50% discount on additional copies of that issue. Subscriptions begin upon acceptance; honoraria are paid upon publication.
The Georgia Review buys first North American serial rights only. All other rights revert to the author at publication, but we offer formal, written reassignments upon request. We ask that whenever an author reprints work that first appeared in our pages, The Georgia Review must be given acknowledgment for the specific work(s) involved.